"The Mission of the Friends of the Central Library is to champion the Central Library as a vital community resource. Through fundraising and public advocacy, we enhance the excellence of our library and its capacity to serve the community."
What the patrons and authors are saying:
Subscriptions are available by calling the Solvay Bank Box Office at 315-435-2121 or by clicking on the subscribe button below.
Subscribe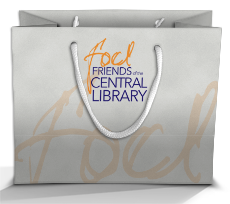 Winners of the FOCL Author Book Bags: Christine Rust, Kevin Voorhees, Margaret Millert, and Diane Doby. Please call the FOCL office at 435-1832 to claim your prize.